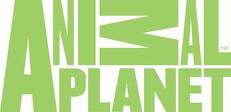 Animal Planet was created in cooperation with the BBC by Discovery Communications on October 1, 1996.
On January 1, 1997, Animal Planet's distribution grew as a result of Discovery Communications buying the channel space of WOR EMI Service (a national feed of New York's WWOR-TV), that was implemented in the light of the SyndEx laws enforced by the Federal Communications Commission (FCC).
It is available throughout the United States, as well as in over 70 countries around the world.
Country-specific versions of the channel have been created in Canada, India, Japan, Taiwan and other countries.
The National Aquarium in Baltimore has an exhibit of "Animal Planet Australia: Wild Extreme". It opened in late 2005 in a multi-million dollar expansion. Animal Planet and the National Aquarium in Baltimore (in 2004) announced a multi-year partnership which produced an original orientation film that gives Aquarium visitors background on the Australian area which inspired the new exhibit and a dedicated area inside the expansion where visitors can learn about Animal Planet's conservation efforts and other programming. The partnership also has possible future productions of TV programs about the National Aquarium in Baltimore's research and exhibits.[1]
In 2006, BBC Worldwide sold its 20% interest in Animal Planet US back to Discovery Communications.[2] The BBC maintained its 50% ownership in Animal Planet Europe, Animal Planet Asia and Animal Planet Latin America, as well as its minority position in Animal Planet Japan and Animal Planet Canada until 15 November 2010,[3] when BBC Worldwide sold 50% interest in Animal Planet and Liv to Discovery Communications for $156 million.[4] Animal Planet is additionally an associate member of the Caribbean Cable Cooperative[5]
Genius Products has announced a U.S. distribution agreement not only with Animal Planet, but also with TLC.
Jakks Pacific has just signed a license to make Animal Planet pet products.